10th April 2015
Forced marriage: 'My father threatened to kill me'
The first sentence has been handed down under the new legislation to crack down on forced marriages.

A 34-year-old man from Cardiff, who cannot be identified for legal reasons, was jailed after he admitted making a 25-year-old woman marry him under duress in September 2014, having threatened to kill her father unless she went through with the ceremony.
He also pleaded guilty to charges of rape, bigamy and voyeurism and was sentenced to a total of 16 years in jail.
Courts have been able to issue civil orders to prevent victims being forced into marriage since 2008 but the new law brought in last year makes forced marriage a criminal offence.
The Forced Marriages Unit, run jointly by the Home Office and the Foreign Office, gave advice and support in 1,267 cases of possible forced marriages in 2014.
16th March 2015
Metropolitan Police probed over child abuse 'cover-up' claims
The police watchdog is investigating alleged corruption in the Metropolitan Police, including claims it covered up child sex offences because of the involvement of police officers and MPs.

The Independent Police Complaints Commission is investigating 14 referrals relating to child sex offences from the 1970s to the 2000s.
It said the claims were of "high-level corruption of the most serious nature".
The Met said it had voluntarily referred the allegations.
The investigation is to look at claims the police force suppressed evidence and hindered or halted investigations, the IPCC said.
'Grave concern'
Sarah Green, the commission's deputy chairwoman, said: "Allegations of this nature are of grave concern and I would like to reassure people of our absolute commitment to ensuring that the investigations are thorough and robust."
14th March 2015
Child sex abuse is 'woven into British society' - Theresa May
Child sex abuse is "woven, covertly, into the fabric" of British society, Theresa May has warned.

Writing in the Daily Telegraph, the home secretary said the public were yet to grasp the full scale of the problem.
Her comments come after a new panel was announced for the parliamentary inquiry into historical child abuse.
Mrs May said the inquiry marked a "new beginning", but warned allegations made so far were only the "tip of the iceberg".
The inquiry was set up in July 2014 to find out whether public bodies had covered up or neglected allegations of abuse, following claims that a paedophile ring had operated in Westminster in the 1980s.
Mrs May said: "We already know the trail will lead into our schools and hospitals, our churches, our youth clubs and many other institutions that should have been places of safety but instead became the setting for the most appalling abuse.
"However, what the country doesn't yet appreciate is the true scale of that abuse."
'Tip of the iceberg'
She added: "During one of my first meetings with survivors, one lady said to me: 'Get this inquiry right and it will be like a stick of Blackpool rock. You will see abuse going through every level of society.'
"I fear she is right. I have said before and I shall say again, that what we have seen so far is only the tip of the iceberg."
5th March 2015
Former Tory MP Harvey Proctor denies being part of 'rent-boy ring'
Former Conservative MP Harvey Proctor has denied being part of any "rent-boy ring" after police searched his home.

His home, on the estate of Belvoir Castle, in Leicestershire, has been searched by police investigating historical allegations of child abuse.
The BBC understands police from Operation Midland, which is looking at claims establishment figures abused boys, visited the house on Wednesday.
Mr Proctor, 68, also denied attending sex parties with prominent figures.
He was MP for Billericay until 1987 before resigning ahead of a trial for gross indecency. He pleaded guilty to four charges relating to homosexual activity and was fined.
He told BBC Radio 4's Today programme he would like to be interviewed by police "at the earliest opportunity".
The Metropolitan Police confirmed officers had searched an address near Grantham.
Operation Midland is examining claims boys were abused by a group of powerful men from politics, the military and law enforcement agencies at locations across southern England and in London in the 1970s and 1980s.
It has focused on the Dolphin Square estate in Pimlico, south-west London.
2nd March 2015
Ten men charged over Rochdale child abuse claims
Ten men have been charged by police investigating child sexual exploitation in Rochdale, Greater Manchester.

The men, nine of whom are Asian, are accused of a catalogue of serious sex offences against seven females aged between 13 and 23 at the time of the alleged abuse, police said.
They were held under Operation Doublet, investigating child sexual exploitation of teen girls by older men in Rochdale.
The offences are alleged to have happened between 2005 and 2013.
They include rape, conspiracy to rape, inciting a child to engage in sexual activity, sexual activity with a child and sexual assault.
1st March 2015
Child sex abuse: Shadow Home Secretary Yvette Cooper calls for 'revolution in attitudes' to safeguard vulnerable
A "revolution in attitudes" is needed to safeguard children from sex abusers, according to the shadow Home Secretary, Yvette Cooper.

In an interview with The Independent on Sunday, Ms Cooper said that the problem was wider than the historic cases uncovered through the Jimmy Savile scandal and the abuse of hundreds of children in Rotherham.
She said that "children's voices" must be heard by organisations which had failed to act in the past, and pledged that a Labour government would make the reporting of abuse a legal requirement.
Lawyers echoed Ms Cooper's sentiments, saying that attitudes towards abuse allegations had been part of the problem, with an absence of a "culture of prosecution" in the 1980s. On Thursday last week, a report into Savile's abuse of patients, staff and visitors at Stoke Mandeville found that victims had reported his actions to staff on 10 separate occasions but had been ignored.
Ms Cooper said that radical changes in British society were required to ensure that the nation's children were protected.
28th February 2015
Ex-police officer Alan Saffery from Hereford jailed after child abuse
An ex-police officer has been jailed for 12 years for multiple counts of sexual abuse in the 1970s and 1980s.

Alan Saffery, 61, of Spinney Grove, Hereford, was convicted of six counts of indecent assault and two counts of sex with a girl under the age of 13.
Saffery was cleared of two counts of rape of a girl under the age of 16 on a second alleged victim.
He was convicted at Worcester Crown Court on two counts of making indecent photographs of children in 2013.
Judge Robert Juckes QC told the former West Mercia officer that his job was to protect members of the community, not to abuse them.
The force said the offences were reported to officers by the victim during another investigation.
'Outwardly, Saffery was a respected police officer and an upstanding member of the community. However, behind closed doors he was a dangerous sexual predator who took advantage of a young girl,' Det Insp Richard Rees said.
'Today his past has caught up with him.'
27th February 2015
Gary Glitter jailed for 16 years
Former pop star Gary Glitter has been jailed for a total of 16 years for sexually abusing three young girls between 1975 and 1980.

Glitter, whose real name is Paul Gadd, was sentenced for attempted rape, four counts of indecent assault and one of having sex with a girl under 13.
Sentencing, Judge Alistair McCreath said he could find 'no real evidence' that Gadd had atoned for his crimes.
The 70-year-old showed no emotion as he left the dock at Southwark Crown Court.
Judge McCreath told Gadd it was clear his victims 'were all profoundly affected' by his abuse of them.
'You did all of them real and lasting damage and you did so for no other reason than to obtain sexual gratification for yourself of a wholly improper kind,' he said.
27th February 2015
Man who raped three-year-old boy at nursery jailed
A man who was found guilty of raping a young boy and sexually abusing a girl has been jailed for eight years.

Mark Maclennan, 30, of Bath, also admitted possessing and taking indecent images of children.
The boy, who was three at the time, was raped at a nursery in the Lochaber area where Maclennan had worked.
The girl was abused on numerous occasions in Stirling, Dunblane and Dunfermline, when she was aged between 12 to 15.
He has been jailed at the High Court in Edinburgh.
Police Scotland and Highland Council have welcomed the sentence.
Judge John Morris QC told MacLennan that the crimes had been of a 'particularly vile nature' and that only a substantial prison sentence would be appropriate.
He added: 'Both of these young people were entitled to feel safe.'
14th November 2014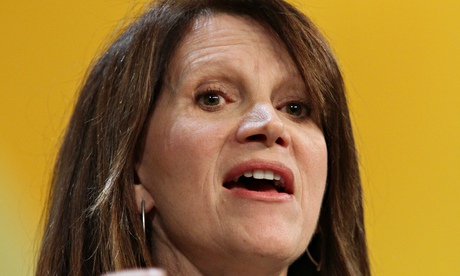 Home Office minister calls for 'pickup artist' Julien Blanc to be denied UK visa
Lynne Featherstone criticises Blanc's 'sexist and abhorrent statements', and Labour's Yvette Cooper also urges ban

Pressure is mounting on Theresa May to ban the US 'pickup artist' Julien Blanc from entering Britain after the Home Office minister Lynne Featherstone and Labour's Yvette Cooper called for him to be denied a visa.
More than 110,000 people have signed a Change.org petition calling for Blanc to be refused entry after he was forced to cut short a visit to Australia following widespread protests.
Blanc has been criticised over seminars in which he is said to teach men sexually abusive and racist methods to attract women. Twitter users have posted pictures of Blanc with his hand around the throats of women that he tweeted with the hashtag #ChokingGirlsAroundTheWorld.
Featherstone took the rare step for a minister, even in a coalition, of speaking out publicly to say she was lobbying the home secretary to examine the grounds for denying Blanc a visa.
The minister for crime prevention told the Guardian: 'As the Home Office minister with responsibility for tackling violence against women and girls, I am extremely concerned by the sexist and utterly abhorrent statements Julien Blanc has made about women. If he was allowed to perform in the UK I have no doubt that cases of sexual harassment and intimidation would increase.
'Free speech is obviously hugely important, but with free speech comes responsibility. It is not appropriate to talk about choking girls under any circumstances.'
14th November 2014
Historical abuse inquiry: Police examine 'possible homicide'
Police are investigating 'possible homicide' linked to what has been described as a paedophile ring involving powerful people in the 1970s and 1980s.

The group is alleged to have included senior figures in public life, the military, politics and law enforcement.
In a statement Scotland Yard said inquiries were at an early stage.
A key witness who has spoken to police has told the BBC that he was abused for nine years as a boy.
He has appealed for others who may have evidence to come forward.
The Metropolitan Police said detectives were made aware of allegations regarding possible homicide during the last month.
The Met's statement said officers from its child abuse investigation command were working closely with colleagues from the homicide and major crime command.
'At this early stage in this inquiry, with much work still to do, it is not appropriate to issue appeals or reveal more information,' the force said.
'We will not be giving a commentary as this inquiry develops, and it is important that officers are allowed to pursue their work without interference.'
'We will not comment upon speculation as to the identity of any person or locations that may or may not feature in this inquiry.'
14th November 2014
Chris Denning convicted again of sex abuse against boys
Former BBC DJ Chris Denning has pleaded guilty to further abuse of boys aged nine to 16 during the 1970s and 1980s.

He pleaded guilty at London's Southwark Crown Court to 10 indecent assaults on boys, a charge of gross indecency with a boy and another of indecency with a boy under the age of 14.
Denning, 73, had already pleaded guilty to 28 counts of indecent assault. He carried out this abuse over 20 years.
Sentencing is due to take place at the same court on 9 December.
The ex-DJ was first arrested by detectives from the Metropolitan Police's abuse inquiry Operation Yewtree in June 2013.
Denning's 40 offences were committed between 1967 and 1987 and relate to 26 young male victims.
Two counts of indecent assault on a male aged 16 years or over between 1982 and 1983 were left to lie on file.
He had previously been jailed for four-and-a-half years in the Czech Republic in 2000 for having sexual contact with under-age teenage boys.
And he was jailed again in 2006 for four years after pleading guilty to child abuse during the 1970s and 80s.
29th October 2014
Almost 650 'missing' children at risk in Greater Manchester
Almost 650 children reported missing in Greater Manchester in 2014 were at risk of child sexual exploitation (CSE) or serious harm, a report has suggested.

The study said police received 9,789 reports concerning 3,242 missing under-18s between January and September.
It said some had been reported missing more than once and almost half of the reports were about children in care.
The report by Stockport MP Ann Coffey was commissioned in the wake of the Rochdale grooming case in 2012.
The report found that of the 3,242 individuals reported missing to Greater Manchester Police (GMP), 530 were in care.
It stated that one in five of those reported missing were at risk of serious harm, including CSE.
In 2013, police forces introduced a new recording system, which separated reports of missing children into two categories - missing, which receives an immediate response, and absent, which does not.
The report found there were 4,923 additional episodes where a child was reported as absent.
16th October 2014
Police chief warns of more Rotherham-style abuse cases
More child sexual exploitation scandals like the one that happened in Rotherham will be uncovered in the coming months, a police chief has said.

Norfolk Chief Constable Simon Bailey told the Guardian that child sex crimes had 'for too long been hidden'
He also said teachers and doctors should do more to spot signs of abuse.
At least 1,400 children were sexually exploited in Rotherham from 1997 to 2013, mainly by gangs of men of Pakistani heritage.
Mr Bailey, the leading officer within the Association of Chief Police Officers concerned with the issue of child abuse, has warned that the scale of the problem nationwide could be larger than previously thought.
'We don't know for sure. But I think it's tens of thousands of victims [a year] of an appalling crime,' Mr Bailey said.
8th October 2014
Beyond Rotherham: scale of child sex exploitation revealed
Exclusive: Channel 4 News finds that more than 6,000 children across England have been reported as at risk of child sex exploitation since the beginning of 2013. Cordelia Lynch reports.

The scale of abuse in Rotherham shocked many, but depressingly few of those working at the frontline of child sexual exploitation (CSE). As one support worker told me: 'Rotherham is not the exception, it is more likely to be the norm.'
But what was different about Rotherham, was a number – 1,400. That is 1,400 childhoods stolen and families broken. It is hard to conceive in a town of around 250,000 people.
Victims and parents were ignored and at times, treated with contempt by the authorities. It rightly prompted questions about who knew what and why they did not act.
30th September 2014
Pupils' images on teacher's computer
Indecent images of pupils have been found on the computer of the deputy head of an Essex school who was recently found dead, police say.

Martin Goldberg, 46, a maths teacher at Thorpe Hall School in Southend, died at his home two weeks ago.
Essex Police said it had recovered images which appeared to have come from a camera hidden inside a bag.
It was used to film male children undressing in the school's changing rooms and at Southend's leisure centre.
15th September 2014
Addenbrooke's Hospital cancer doctor admits child sex offences
A child cancer specialist has admitted sexually abusing boys in his care.

Myles Bradbury, a paediatric haematologist at Addenbrooke's Hospital in Cambridge, committed sexual offences against boys aged 8 to 17 between 2009 and 2013, Cambridge Crown Court heard.
The 41-year-old from Herringswell, Suffolk, pleaded guilty to 25 offences including sexual assault and the making of more than 16,000 indecent images.
He was bailed and is due to be sentenced at a later date.
As he left court, Bradbury told reporters 'I'm so sorry' and refused to answer further questions.
14th September 2014
Victims of crime law planned by government
Crime victims in England and Wales are to be given legal rights for the first time, the justice secretary has said.

Chris Grayling says the proposed law will see victims kept informed about their case and courts will allow most to provide a personal impact statement. Separate plans will see a victims' information service set up next March and more child witnesses film their evidence before a trial starts. Labour is to outline its own proposals for victims in the coming weeks.
13th September 2014
Actress Samantha Morton tells of childhood sexual abuse
Actress Samantha Morton has said she was sexually abused by two residential care workers while in a children's home in Nottingham as a teenager. Ms Morton said she reported the abuse to authorities in the 1990s but said the men had not been investigated.
She told the Guardian she had spoken out after revelations of abuse in Rotherham and amid an inquiry into allegations of abuse in Nottingham.
Nottinghamshire Police said it had no record of a complaint by Ms Morton.
The Bafta and Golden Globe winning actress, 37, has twice been nominated for an Oscar, for Sweet and Lowdown in 2000 and In America in 2004. She spent much of her childhood in care homes in Nottingham.
She told the newspaper she had been abused at the Red Tiles home, in Bulwell, Nottingham - one of 13 children's homes being investigated by Nottinghamshire County Council following allegations of historical abuse.
Ms Morton said she was 13 when she had reported the abuse, but said "there was no support, no offer of counselling, no wanting to delve deeper".
10th September 2014
Janay Rice Moves Women to Share Their Own Stories of Abuse
The video footage released this week of Ray Rice beating his then-fiancée spurred the NFL to finally terminate Rice's contract. And it also spurred the classic questions that abuse victims face — such as, Why didn't she leave? and Why is she staying? (Janay Rice, née Palmer, went on to marry Rice a month after the incident in the elevator.)
But Beverly Gooden, author of Confessions of a Church Girl, saw the situation through Janay's eyes, which led her to start the Twitter hashtag #whyistayed. That sparked women [and men] to share heart-wrenching stories about staying in abusive relationships and the moments they decided to leave.
#WhyIStayed
5th September 2014
One in five child deaths 'preventable'
One in five child deaths in England could be prevented, according to reports in The Lancet.
Around 5,000 die each year, with 15- to 17-year-olds having the highest proportion of preventable deaths from suicide, accidents, abuse and neglect.
The University of Warwick researchers said more could be done to cut future deaths by tackling child poverty and spotting serious illnesses sooner.
Overall, child mortality in high-income countries has fallen to very low rates.
Many child deaths could be prevented through a combination of changes in long-term political commitment, welfare services to tackle child poverty, and healthcare services
In a series of three reports looking at child deaths in high-income countries, researchers used previously published figures to compare death rates.
They also looked in detail at patterns of child mortality in England and Wales and sometimes for the UK.
In the past one hundred years, the number of child deaths in England and Wales has fallen in all age groups, the report says.
5th September 2014
Teacher Emily Fox jailed for having sex with pupil
A PE teacher who had sex with a pupil she taught at an all-girls private school has been jailed for 15 months.
Emily Fox, from Bath, pleaded guilty at St Albans Crown Court to four counts of sexual activity with a 15-year-old girl while in a position of trust.
The offences took place in 2012-13 when Fox, 26, was a teacher at the Royal Masonic School for Girls in Rickmansworth, Hertfordshire.
Fox will also be added to the sex offenders register for 10 years.
5th September 2014
Lord Mayor Fiona Woolf to lead child abuse inquiry
Lord Mayor of London Fiona Woolf has replaced Lady Butler-Sloss as head of the UK government inquiry into historical child abuse.
Ms Woolf is a City lawyer and former president of the Law Society.
She will head an inquiry panel including child abuse experts and at least one victim of abuse.
Retired judge Baroness Butler-Sloss quit as head of the inquiry in July, saying she was "not the right person" for the job.
She stood down after child abuse victims raised concerns that she is the sister of the late Sir Michael Havers, who was attorney-general in the 1980s when abuse is alleged to have happened.
The inquiry, which was set up in July, was prompted by allegations that figures in Westminster and Whitehall were implicated in covering up child sex abuse, and that police and other authorities did not properly investigate prominent offenders such as Jimmy Savile and Cyril Smith.
28th August 2014
"Deacon Alan Morris jailed for school sex abuse"
A deacon convicted of sexually abusing 10 boys at a Greater Manchester school has been jailed for nine years.
The Rev Alan Morris, 64, was found guilty of 19 sex assaults carried out when he taught at St Ambrose RC College in Hale Barns, Altrincham.
When the offences took place, between 1972 and 1991, the school was run by Roman Catholic religious order the Christian Brothers.
The crimes came to light in 2012 when one of the victims contacted police.
Morris, of Rivington Road, Hale, had denied all charges at Manchester Minshull Street Crown Court.

27th August 2014
"Barnardo's: Sexual exploitation of boys 'overlooked'"
The stereotypical belief that boys are less vulnerable to child sexual exploitation means they are receiving insufficient protection from frontline services, Barnardo's has claimed.
27th August 2014
"Rotherham child abuse scandal: 1,400 children exploited, report finds"
At least 1,400 children were subjected to appalling sexual exploitation in Rotherham between 1997 and 2013, a report has found.
20th August 2014
"Domestic abuse crime considered by ministers"
A new crime of domestic abuse could be created under plans being considered by ministers.
Home Secretary Theresa May is consulting on creating the offence in England and Wales as part of attempts to improve police performance.
Existing law already covers coercive and controlling behaviour - but it does not explicitly apply to relationships.
Earlier this year Mrs May ordered chief constables to come up with domestic abuse action plans by September.

03 August 2010
Supporting Survivors of Abuse UK is now on facebook. Everybody is welcome to join our group.
16 November 2009
Police chiefs in England and Wales have called for a domestic violence register of 25,000 serial offenders.(external link).
08 March 2009
A register of people who have attacked their partners could help prevent other potential victims of domestic abuse, the government has said.(external link).